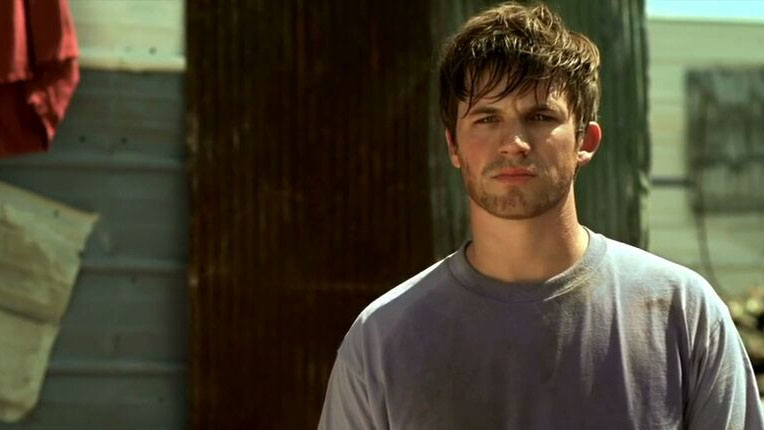 A shy photographer desperately tries to fit in and hold on to the decent life he seems to have. But when tragedy suddenly befalls him, his unresolved past begins unraveling. As he struggles to cope, he becomes increasingly fearful that something  (or someone) must be inflicting ruthless suffering on some people more than others, and he plans an escape.

"Chasing the Rain is a powerful and deeply moving exploration of the way our efforts to relieve suffering in the world often end up exposing the shadows inside ourselves. Matt Lanter's stunning performance steers this movie into human heights and depths seldom visited, laying bare the messy interconnections between global and personal suffering. This film raises vital questions and refuses to give the easy answers we might expect. An important work for our challenging time." 
-N.T. WRIGHT
Best-selling author, speaker, and professor at University of St. Andrews School of Divinity
"Chasing the Rain is a breathtaking, beautiful, well-written film that explores compounding suffering - suffering on top of suffering on top of more. But the story is like life - juxtaposing humor amidst pain. In some scenes, I would lurch over and heave-cry, not just because of the suffering depicted but also because of the cliché-free message of empathy that I connected with in a very deep and personal way. Then, sometimes even in the same scene, I'd find myself belly-laughing because the humor is so perfect. This is all around SO good." 
Writer & Social Justice Advocate
"Cindy Jansen knows what's important in a story. And she's the first filmmaker I've met in Hollywood who isn't full of shit." 
Director/Writer, acclaimed credits include the original Evil Dead, Alien Apocalypse, Xena: Warrior Princess series, and his frequent collaborations with Bruce Campbell and Sam Raimi
"We need films like Chasing The Rain in our world. Films that are honest, gritty, and tell it how it is. Films that speak about what suffering is really like and what it means to live and wait in the darkness for hope. Chasing the Rain gripped me in ways few art forms have, and I can't wait for others to experience it when it is released. I believe it is entering our world at just the right time - when we all need a voice for the pain. Cindy Jansen has given us one." 
InterVarsity National Arts Leader
"I crave stories that paint real people facing real life in real ways. As the mom in what we call a "double-whammy family" (2 of our 4 kids were diagnosed with significant issues requiring surgery, and our oldest died at the age of 8), I have less than zero patience for pat answers, empty promises, rumors of miracles, and bullshit like "God won't give you more than you can handle." Cindy has written a story of real courage in the face of life-crushing suffering with none of the empty clichés that characterize our society's impotence in the face of tragedy. This film has a satisfying ending without disrespecting pain, loss, and grief. Her cast and crew are top-notch. I can't stop talking about this film to anyone I run across (and there are many of us) who, like me, keeps waiting for the next clod of dung to hit the fan." 
Writer
"This movie is beautiful. Cohesive. Coherent. The quality of production is professional, and the story flowed perfectly through the entire thing. Cindy tells a story here that feels very thick, like a main course. The end result is an emotional and powerful ride."
Founder of The Simple Way, author, speaker, and peacemaker
"Is there a purpose to life, or is our life and everything else just a random pointless event?  Is it possible to have hope in the face of hopeless suffering? Is it possible to find life-nourishing rain in the midst of a life-killing drought? Chasing the Rain doesn't offer easy answers, but it brilliantly helps us realize how deeply these questions are lodged in our thirsty hearts."
-GREG BOYD
M.Div., PhD., theologian, best-selling author, and speaker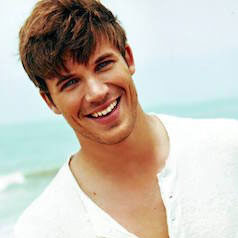 MATT LANTER (Eric) gained fame by playing Liam Court in the CW hit teen drama series 90210, a spin-off of the 1990s series BEVERLY HILLS, 90210. He also appeared in some major released films including STAR WARS: THE CLONE WARS, DISASTER MOVIE, and WARGAMES: THE DEAD CODE. He is the voice of Anakin Skywalker in STAR WARS: THE CLONE WARES and STAR WARS REBELS. He recently starred as soldier Wyatt Logan, a time traveler in TIMELESS on NBC and appeared in PITCH PERFECT 3.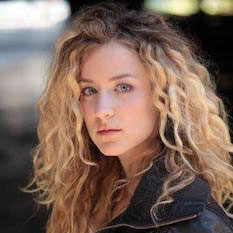 HALLEE HIRSH (Vanessa) is an award-winning actress with an impressive career beginning in her early years. She portrayed several memorable roles including a young Renee Zellwegger in One True Thing and Tom Hanks' 8-year-old aunt in You've Got Mail. Hallee has since performed in an array of television series and films, has been nominated for five Young Artist Awards, and has won two.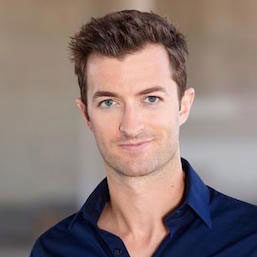 ERIC TIEDE (Stu) has popped up all over TV, in guest appearances ranging from 2 Broke Girls to Castle to Grimm and recurring roles on Hollywood Heights and as the popular rocker "Izzy Gunnar" in Kickin' It. His film credits include lead roles in several independent films and supporting roles in films including Breaking Wind, The Girl Next Door, and The Hot Chick.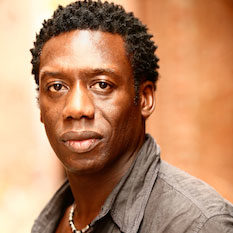 HAKEEM KAE-KAZIM (Mutua) is one of Hollywood's most highly respected actors and was recently nominated for an African Film Critics' award for his work in Starz's acclaimed series Black Sails. While living in South Africa, Hakeem gained international attention for his role in the Oscar-nominated, critically acclaimed Hotel Rwanda with Don Cheadle. He went on to star in Pirates of the Caribbean III, Black November, and 24. Hakeem's latest work includes a recurring role on Dynasty, Zeus in the movie Troy, and the rebooted mini-series Roots.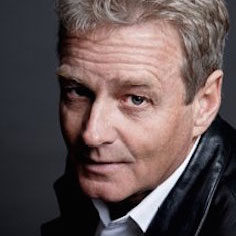 WILLIAM RUSS (Ed) is best known for his role as "Alan Matthews" in the popular series Boy Meets World. He is also the only regular cast member to also direct any episodes of Boy Meets World. He has played over 130 roles in film, on television, and on stage, including starring in American History X, Disorganized Crime, and The Right Stuff.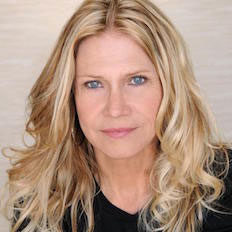 CINDY PICKETT (Bonnie) is best known for her iconic role as Ferris Bueller's mother in John Hughes' cult classic, Ferris Bueller's Day Off. Over the course of her glittering career, Cindy has worked with such notable actors and directors as Matthew Broderick, Jennifer Jason Leigh, Sam Neal, Ray Charles, Denzel Washington, Alfre Woodard, Howie Mandell, Keenan Wynn, Gary Cole, Peter Boyle, Robert Loggia, Stockard Channing, Peter Fonda, and Dwight Yokum.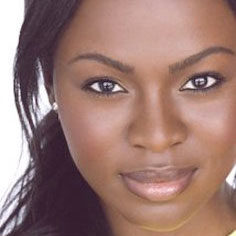 YETIDE BADAKI (The Woman) has guest-starred on N.C.I.S. New Orleans, Criminal Minds, and other popular series, and has an award-winning theater repertoire. She was nominated for NAACP best supporting actress and the Joseph Jefferson award for best Actress in a play, and awarded the Black Theatre Alliance Award best female performance in Comedy or Drama (Ruby Dee Award) and Winner After Dark Award for Outstanding performance. She is Nigerian-born, has earned an MFA in theater from Illinois State University. She is curently staring in the highly-acclaimed Starz's series American Gods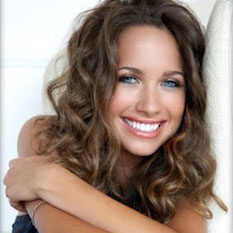 MAIARA WALSH (Kelley) is best known for her leading roles in the films VANish and Mean Girls 2. She has also appeared in many popular television series, including recurring roles in Switched at Birth, Zombieland, Desperate Housewives, Vampire Diaries, and Cory in the House.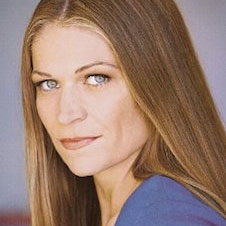 DENDRIE TAYLOR (Debra) has built a vast breadth of material over the course of her career, perhaps most notably as "Gail 'Red Dog' Eklund" in the Academy Award-nominated film The Fighter. Her credits also include recurring roles in the television series Sons of Anarchy and True Blood. Dendrie has worked with some of the most prolific directors in the industry, including Steven Spielberg, Scott Cooper, Sam Mendes, Oliver Stone, Carl Franklin, Wes Craven, Alan Coulter, Roger Donaldson, Ivan Reitman and David O. Russell.
Frequently Asked Questions
That depends on how you define a "faith-based film." We ask hard questions about suffering of all kinds, from famines that cover vast swaths of land to bad choices to the randomness of illness. But while typical "faith-based" films are known for offering answers that lead to positive story outcomes, there's no specific "answer" fed to the audience in this story. We tried to tell this story with empathy, and we don't take any intellectual short-cuts of cliches and empty platitudes. This film is unapologetically a lament, and we explore what that might look like with honesty.
At some point in everyone's life, we all ask the big questions, like why are we here? What's the point? Why do some people suffer so much? Religions attempt to answer these questions, as does philosophy…. And art. Storytelling is an important way to grapple with life's toughest questions.
Short answer, no. There is language and we cover mature themes. But it also depends on your family. The characters in this film experience and do hard and sometimes reckless things, even violence, and while we take care not to dwell on this, we don't turn away, gloss over, or explain it away. The characters experience and articulate real emotions in raw and honest ways. It gets ugly, just like life. Use your discretion.
Men have been telling women's stories for millennia. But it's been interesting how often we've been asked why, as women, we don't have a female protagonist.
The story of making this film mimicked the story in the film in many ways. We hit barrier after barrier, hardship after hardship and finally put it away for a while and moved on to other projects. But this film just kept popping up and people still wanted to see it. We eventually made it through, and we learned a lot along the way.
Well, we don't think so! We've been told by reviewers there is even some Napoleon Dynamite-esque humor in the film, which was a nice surprise to them. Laughter bubbles forth even in life's most anguished moments, so it appears in this film as well. While everything isn't magically resolved at the end, viewers have said the ending is satisfying.